Mr. Himanshu Das is the Founder of the "HARI GROUP of companies . "HARI GROUP began its business in 1991 by manufacturing Rubber Products and equipments. In 2006, "HARI GROUP entered into Polymer market and commenced its PVC,CPVC, HDPE & MDPE pipe production in 2007. Mr. Das has received many awards and accolades for outstanding work in Entrepreneur Development in Orissa by the Honorable Chief Minister Mr. Naveen Patnaik in 2008.
The Company has been very much successful in all such business. Mr. Himahsu Das is the noble person behind this progress and prosperity of the Company whose acumen, foresight and sincere endeavor have taken the Company to such a top position. Mr. Das, who has a long experience of about 40 years in the field of production and distribution of Polymer pipes well known for his sincerity in business, plays a prominent role in the Hari Group of Companies. Under his able guidance Hari Group of Companies has established a sophisticated PVC & HDPE pipe plant at Balasore in the name of Hari Udyog Pvt. Limited under Brand name "Hari Plaast". The Company has achieved the ISO – 9001:2008 CERTIFICATION MARK for its quality product.
Though the company is a new one, but more than forty years of experience and expertise has been dedicated to make the company an unbeatable by manufacturing high-quality product to fulfill the customer's requirement. Due to quality product the company becomes incomparable among the similar industries. Within a span of only four years, the company has touched its hump in product, marketing etc.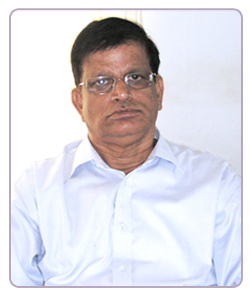 We develop innovative products to enhance the quality of life and thereby we are continually improving the position of our company,as well as enhancing the lives of our employees and our community.
Quality is our top priority at all times.Our objective is to contribute to the advancement and progress of our culture through a consistent supply, under all circumstances,of high quality products in large volumes to the National & International Market.
The company believes that good products are only as good as the service. We therefore has set up a comprehensive after sales service facility and take up installation, commissioning and after sales activity for all our products and systems. Company also offers and arranges implant of field training for various customers and their staff.
Customer satisfaction is the top most priority at Hari Plaast. We understand the need of our customer and give our best to satisfy them. Company has been accepted as a quality manufacturer for products for different use by Ports, Mines, PHE & Resource divn. of different states. The company is also trying to export its products soon.