Quality Control
The Company adopts statistical quality control methods for testing of the raw materials received and the products manufactured.
Raw Materials Testing
As for Polyethylene (HDPE, MDPE & LDPE) materials, test certificates are received from the raw material manufacturers with every batch of raw materials. For PVC materials there is no specified requirement for the raw material in any Indian Standard. In ASTM-D-1785 and DIN-4925, the compounded raw material properties are specified. As the Company prepare their own PVC Compounds, the compound properties are tested in the Company laboratory- sometimes in the presence of the Inspecting Authorities. Besides, Inspecting Authorities like BIS,CIPET, etc. draw occasional samples & send them to different Govt. laboratories for testing.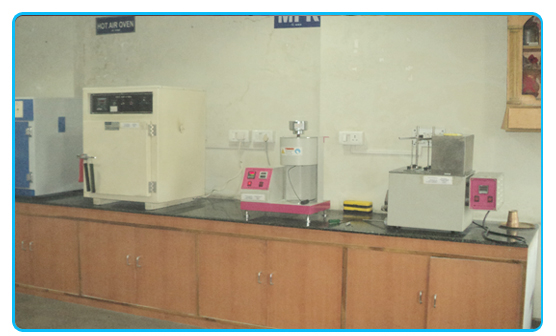 Finished Product Testing
The entire quantity of product is tested in Company Laboratory before release. Besides, the Inspecting Authorities assigned by the Purchaser to inspect the lot before approval and issued test certificates. Inspecting Authorities draw samples from the lot and regular production and send them for testing to different Government laboratories. The Company also Planning to export their products, inspection for which will be undertaken by the agencies on behalf of the purchasers in the Company laboratories.